Welcome to our Live Online Prenatal Yoga, Mom Yoga, and Ma Yoga for ANYONE Classes.
(scroll down to book and buy)
Join us in the Ma Yoga Zoom Room to:
feel strong, open and grounded
become more relaxed and present with your loved ones
feel good in your body, no matter what shape it is
prepare for labor if you're pregnant
build your body back better than ever if you're a mom
heal, revitalize, and thrive again
incorporate simple but powerful lifestyle routines that make a world of difference
learn to relieve your own aches and pains
enjoy new like-hearted women friends
support whatever's gestating within you, whether it's a baby, a vision, or your highest, most powerful, wise, and nurturing "Ma" Self!
Your first class is FREE!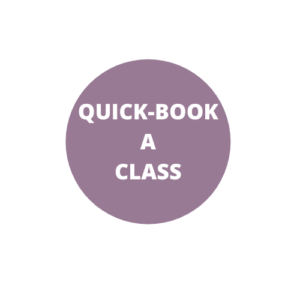 After that, live online classes are 40% off for Ma Yoga Living Members.
Once you've taken your first free class with us, you'll get an account in PerfectMind, our booking & buying software, and you'll receive a password.
You can then login below to purchase classes.
By becoming a Ma Yoga Living Member, you'll receive 40% off Prenatal/ Mom Yoga taught by highly experienced trained doulas and Certified Ma Yoga® Prenatal Yoga Instructors, plus FREE live Ma Yoga for Anyone classes with Jessica, and unlimited Ma Yoga Anytime video classes.
Class prices with member discount are as follows:
Single ONLINE class: $24 $14.40 each
5 class ONLINE series: $19 $11.40 each
10 class ONLINE series: $15 $9 each
Before you purchase, please note:
Once you Buy Classes, your series will be in your account for one year and can be used for any Ma Yoga class - Prenatal, Mom, Ma Yoga for Anyone.
If you already have classes in your account when you are booking, you can always use the quick-book form.
Please purchase carefully; no refunds except for loss. You can always gift your classes to another mama though!
Can't make it? We never charge for booking, only attending. We appreciate an email if you have a moment!
Ready?
Book and buy below.
You will be asked to login to PerfectMind, our scheduling app. This is a different password from your membership. Just click "forgot password" if you did.
If you've never taken class with us before, click the purple button to quick-book your first FREE class. Or, if you already have classes in your account, you can use the same quick-book form.
If you need to purchase classes, just scroll down and click "Book" to Book and Buy. Make sure to select "ONLINE" Class Series to use your Member Discount Code for 40% off!
Want more info?
Click here for info about our uniquely therapeutic, alignment-based method of yoga, or here for testimonials.
Or, email jess@mayogaliving.com with any questions. I get my own email and I love hearing from you!