Registration for the Ma Collective
Welcome to the Ma Collective! We are so happy you're joining us.
If you are only joining for a particular Masterclass, you may register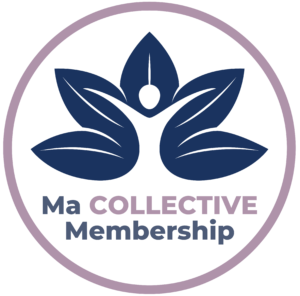 and cancel right after the Masterclass. You'll still have access to all the member benefits for a month:
A monthly Masterclass with an expert in pregnancy & postpartum, food & wellness, or yoga & self-actualization
Monthly business coaching for yoga teachers, birth practitioners, and other "Mantra-preneurs"
ALL the regular Ma Yoga Living membership benefits including Ma Yoga Anytime video classes, live weekly Ma Yoga Foundations classes, the Ma Support Group for new moms (and not-so-new-moms), 40% off live online classes and one-on-one sessions, back pain relief and meditation self-paced programs, pregnancy & postpartum guidance and support.
You may cancel anytime.